Windows 10 is the latest Operating system by Microsoft Corporation and when it was launched the Operating System did not actually get the kind of response that it deserves. Many individuals, especially the ones who have been used to Windows XP and Windows 7, criticized Windows 8 and Windows 10 equally. But the ones who actually look forward to getting to know their Operating will certainly love Windows 10.
Let us take a look at a few cool hidden features of Windows 10 that will certainly make you fall in love with it.
Customization
Windows has always been known for its user-friendliness and that is undoubtedly the USP of the Operating system. Customization of your PC for your own ease of use is nothing new as it has been there since the earliest versions. But with Windows 10, you will literally be able to customize all the screens that are there in Windows 10. You can set a separate background for your lock screen, a separate one for the desktop. You will also be able to decide which apps should you see when the screen is locked.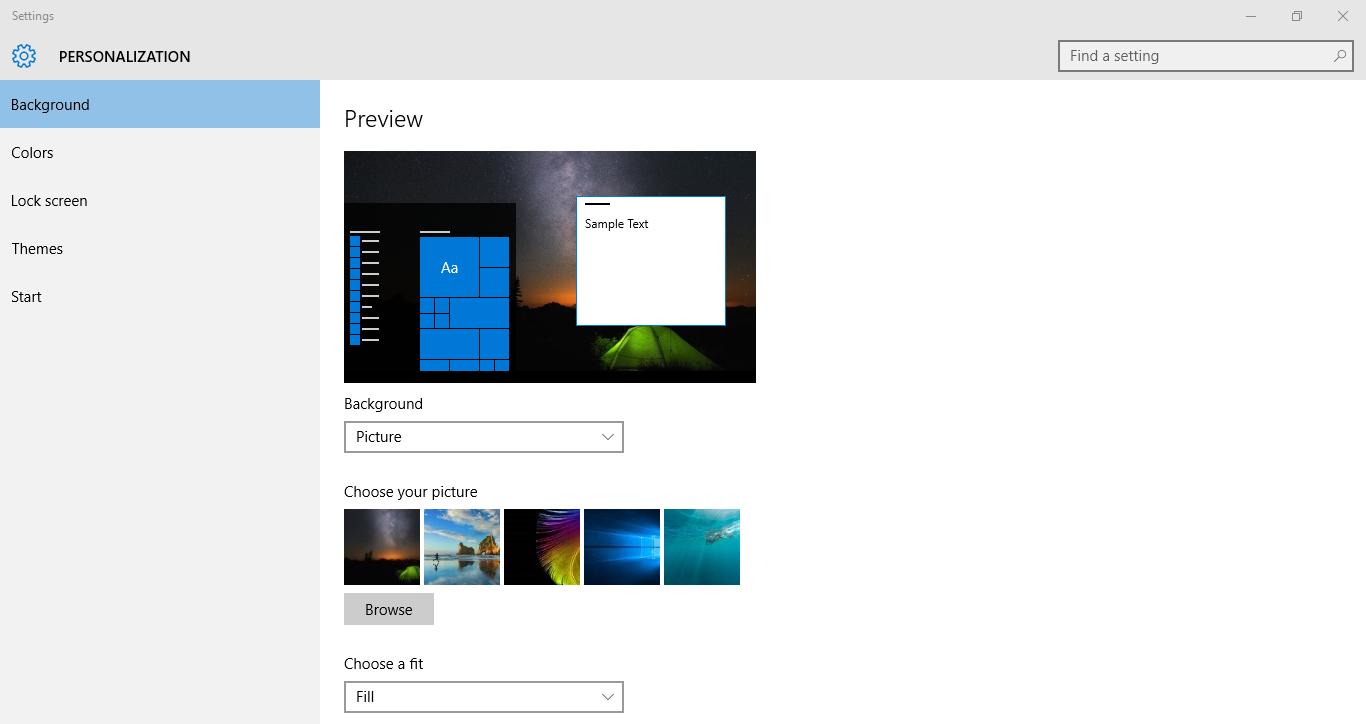 Virtual Desktops
This is something that will be of great use to people who use their computers intelligently. This feature has been introduced in Windows 10 and allows you to set different desktops for different kind of needs you have. You can create a new desktop by clicking Control button + TAB. You can toggle through the desktop screens by clicking Control button +Windows button and the left and right arrow keys.
Dark Mode On
I bet that people who are not well aware of the registries and all, probably will never be able to unlock the dark mode of Windows 10. The mode kind of gives heavy look to the Operating system and will certainly be the first choice of nerdy people. If you want to unlock dark Windows 10, you will have to follow the under mentioned steps. Click Windows button, type run, in there type regedit, then go to HKEY_CURRENT_USER>SOFTWARE>Microsoft>Windows>CurrentVersion>Themes>Personalize, now click on AppsUseLightTheme and change the Value Date to 0. You now have successfully unlocked the Windows 10 Dark Mode.
Colorful Command Prompt
Most of us mainly know the Command Prompt to be the black and dull interface wherein most of us have started their initial coding. Well, in Windows 10, you have the liberty to choose the color of your background instead of black. The choice of colors at your disposal are Red, Green, Blue, Yellow, Violet and much more. You can also change the sizes of the font including a feature like a word wrap, thus reducing the laborious task of writing and then debugging long codes. All you have to do is right-click on the title section and select properties.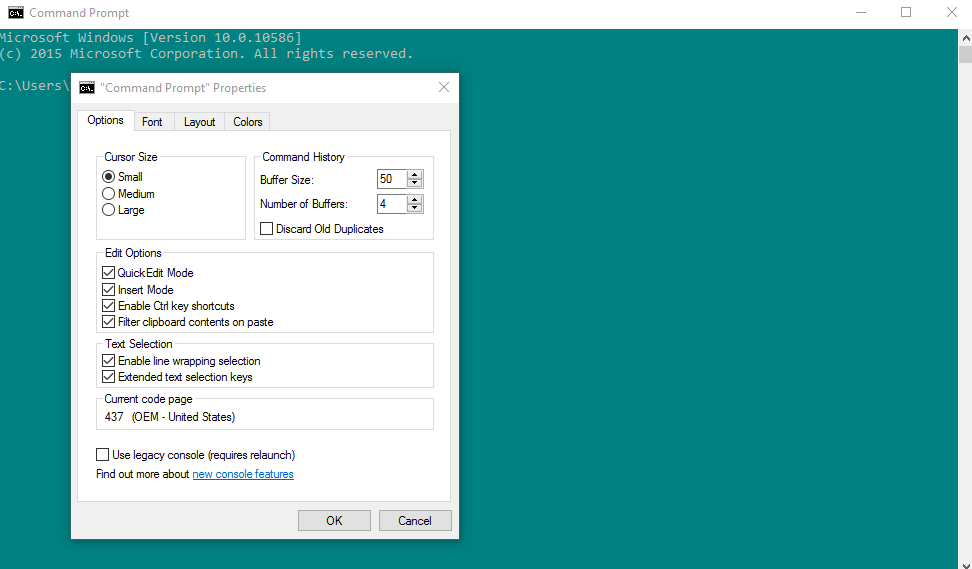 Prevent Cortana from using Bing
Firstly you would not want to use Bing and that too not at all with Cortana. You can easily stop this from happening, provided you know it. All you need to do is Click Windows button, type 'Edit group policy', in the new window that pops up, click on Administrative Templates, Windows Components, Search and then select 'do not allow web search' from the list.
Activation Troubleshooter
Till date, you could only attach your original Windows 10 to the hardware of the system. Now, with Windows 10 Anniversary update, you will also be able to attach the Windows Product to your Microsoft account. Which means if you have a Windows 10 attached to your Microsoft account, using that you can install Windows 10 elsewhere as well. Go to Settings, then update and security and then click on Troubleshoot. Ensure that you already have a Microsoft account linked.
Events on Calendar:
Windows 10 also allows you to manage events and meetings with its calendar. Those of you have used Windows 10 smartphone will know about it as the events and calendars and meetings are automatically integrated. With Windows 10 Calendar on your PC, you could also do the same. Bet, not a lot of people knew about this.
Intelligent Cortana
As I have previously mentioned how to disable search via Bing using Cortana, Windows 10 also allows internal search using Cortana. Believe me, it is pretty good. Let say you type Photos of September, the virtual assistant will automatically search for Photos with dates tagged in the month of September and list it out to you. And interestingly, this is simultaneous search. You will not have to wait for the entire search to end to see the results.
BASH on Windows
When I say BASH, individuals who are into coding and have used Linux will know what I am talking about. Till date, BASH was not available on Windows. But now it is. To activate BASH on Windows 10, you will need the Anniversary update. Go to settings, then go to update & security, enable developer mode. Now navigate to control panel, programs, turn windows features on/off and activate Windows Subsystem for Linux and click OK. You will then have to restart the PC. Once done you have BASH on your system, just search for it.
Here are the 9 pretty interesting hidden features of Windows 10 that I bet you did not know about. Do try out these and let us know in comments.
---
We sincerely hope you like our article and leave a comment. Kindly share it in your network. If possible, kindly help us with some donation we need your support to continue this platform.
Recommended Read