If you've ever sent a drunk or mistaken text over WhatsApp and miserably repent your decisions, WhatsApp is at the rescue.
WhatsApp, the Facebook-owned messaging service, is apparently considering a "revoke messages" option, along with a few other improvements. Twitter account @WABetaInfo, that regularly tracks new WhatsApp features, discovered the addition in recent beta copies of WhatsApp.
Revoke Unread Messages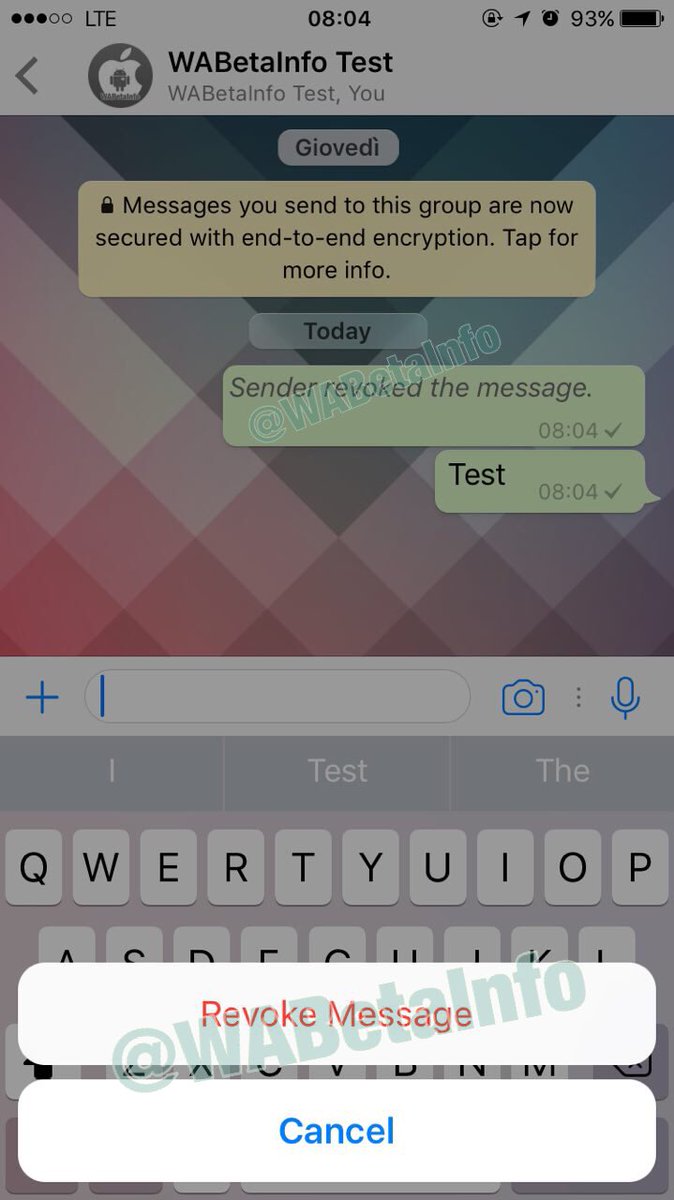 This single, most sought-after feature will allow users to edit or completely revoke a message as long as it hasn't been read by the recipient.
Basically, two new options will be added: Revoke and Edit. If the sender clicks on Revoke, the message from the recipient inbox is replaced with "Sender revoked the message". This indicates certain messages have been recalled.
The revoke option appears next to a message with a single tick, WhatApp's indicator that it has been sent to the server, but not delivered to or viewed by the recipient.
A double tick indicates a message has been delivered (possibly with a notification) but not read. It is unlikely WhatsApp users will be able to revoke these messages if they've generated a notification on a recipient device.
Track Realtime Locations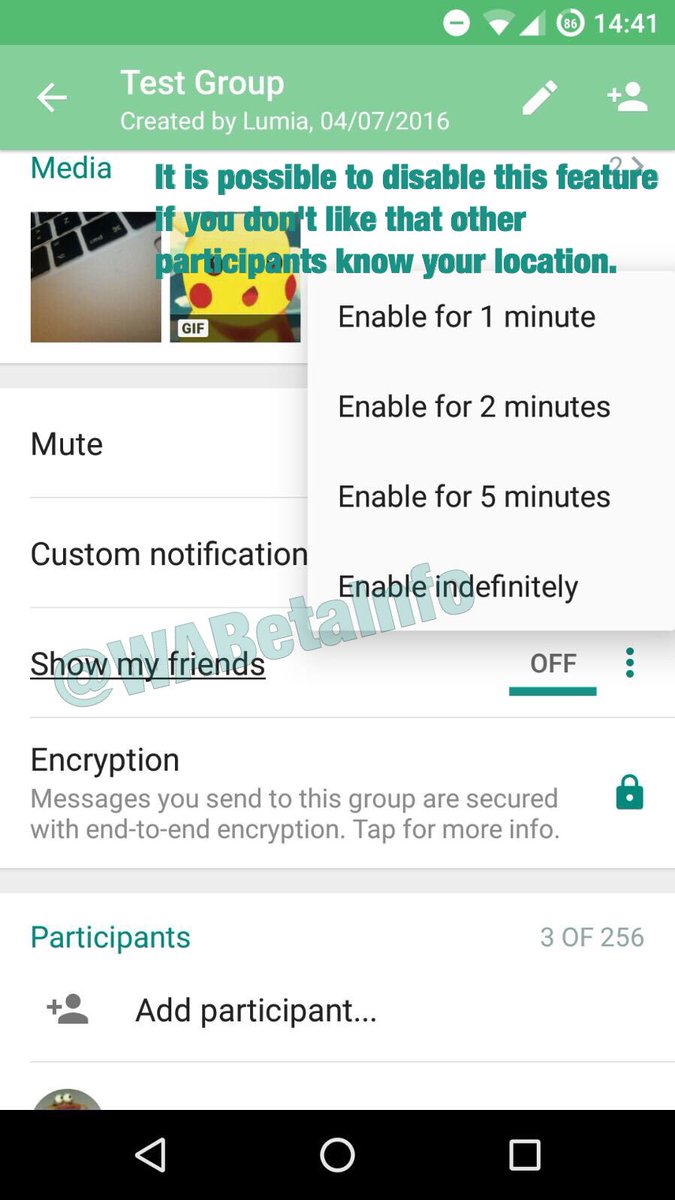 WhatsApp also appears to be testing a new Live Location tracking feature. The live location allows users to all their location to be tracked by friends in a group in real-time. This could make it a lot easier to coordinate group meetings by tracking the current location of users of in a group.
The feature will be built on WhatsApp's send your location feature. The initial beta versions allow users to share their real-time location for one, two or five minutes or indefinitely.
More features rumored being tested in the beta version of WhatsApp include the ability to reply to status messages. It might enhance the current "status" feature. Users can add a picture with a caption or doodle that disappears after 24 hours. Similar to Snapchat and Instagram, users can also reply to each others' stories. Another aspect could be shaking your smartphone within a conversation to contact WhatsApp and report spam.
While these new features, especially recalling messages, sound really exciting, there has been no official confirmation from WhatsApp. It remains unclear when, or if at all, these features will be incorporated into the app's stable release.